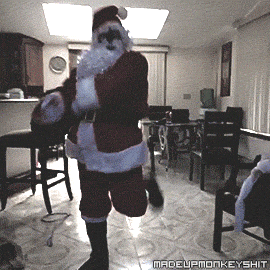 Well, it is official, my 2021 Christmas was a sober one and I am glad, because I did not wake up with a fucked-up hangover and a mind full of regrets. I am not going to lie, I did have a few urges to drink, but that had to do more with my weekend and holiday drinking habit, which started when I was a teenager. My crazy and weird brain looks at the weekends and holidays as all I can drink days. I know That's fucked up and hard to admit, but I must face the truth. The only thing that I have left to do is to retrain my brain, but I do not have a problem with that, because I am all in.
Also, it was a quiet Christmas eve, and I am guessing that the surging cases of Omicron in New York City had a lot to do with it. I know some people, who did not allow family and friends who were not vaccinated, to join their Christmas party, to protect themselves and their family. But it is what it is.
With that said, I am Audi 5000 y'all!